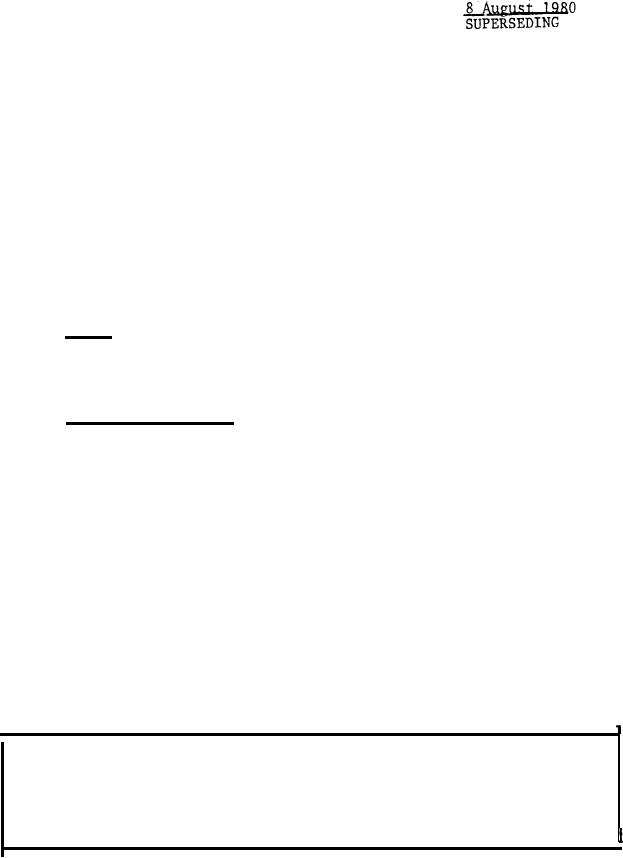 MIL-M-52372B
MIL-M-52372A
30 October 1973
MILITARY SPECIFICATION
MEASURES , DRY CHEMICAL, WATER PURIFICATION
This specification is approved for use by all Departments and
Agencies of the Department of Defense.
SCOPE
1.
1.1 Scope. This specification covers measures for use in military
designed water purification equipment sets.
APPLICABLE DOCUMENTS
2.
of the issue in
2.1 Issues of documents. The following documents
effect on date of invitation for bids or request for proposal form a
part of this specification to the extent specified herein:
SPECIFICATIONS
FEDERAL
Plastic Molding Material, vinyl
L-P-1035
Chloride Polymer and Vinyl
Chloride - Vinyl Acetate Copolymer,
Rigid .
FSC 4610
l
Beneficial comments (recommendations, additions, deletions) and hanyd
s oul
pertinent data which may be of use in improving this document
be addressed to: US Army Mobility Equipment Research and Development
Command, ATTN: DRDME-DS, Fort Belvoir, VA 22060 by using the self-
addressed Standardization Document Improvement Proposal (DD Form 1426)
appearing at the end of this document or by letter.
For Parts Inquires call
Parts Hangar, Inc
(727) 493-0744
© Copyright 2015 Integrated Publishing, Inc.
A Service Disabled Veteran Owned Small Business